Learn how to submit music to labels, publishers and other music industry Pros by using the free self promotion feature Rocket My Track.
By using musicstep, you are able to directly submit a track to numerous receivers like labels, publishers, A&R's and other Pros via the feature Rocket My Track. The responses from the Pros include feedback on your music and if the Pros want to get in touch with you (listen to more songs, collaboration etc.). Musicstep ensures that you receive an answer.
---
How to start
Start by uploading a track to musicstep. Go to your Tracks page and click "Upload".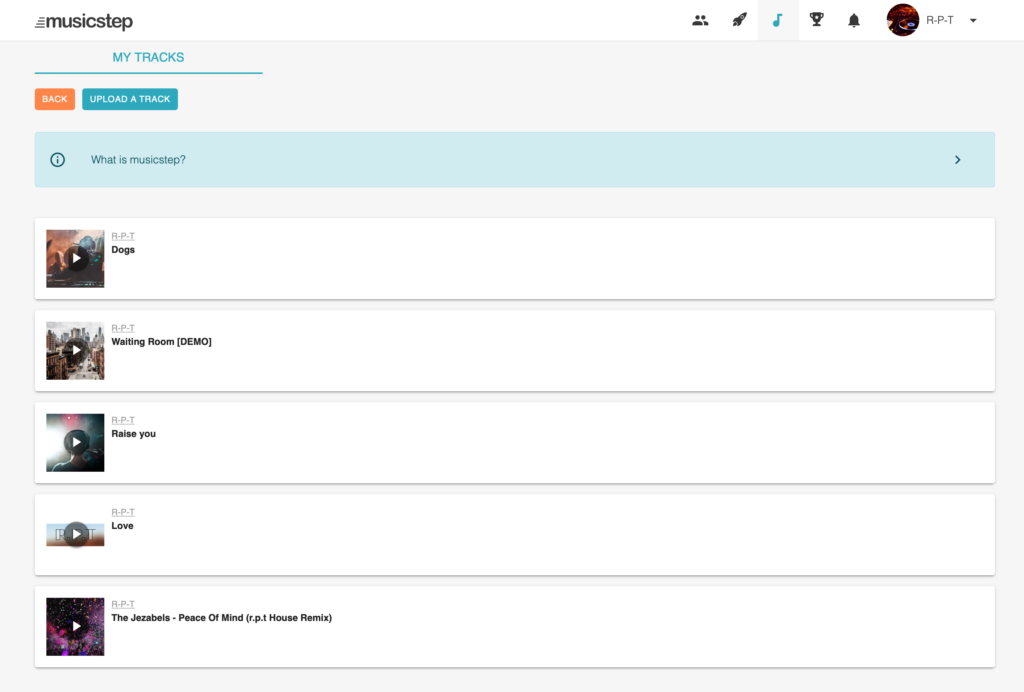 Then navigate to the Rocket My Track page and choose the pro you want to submit your track to.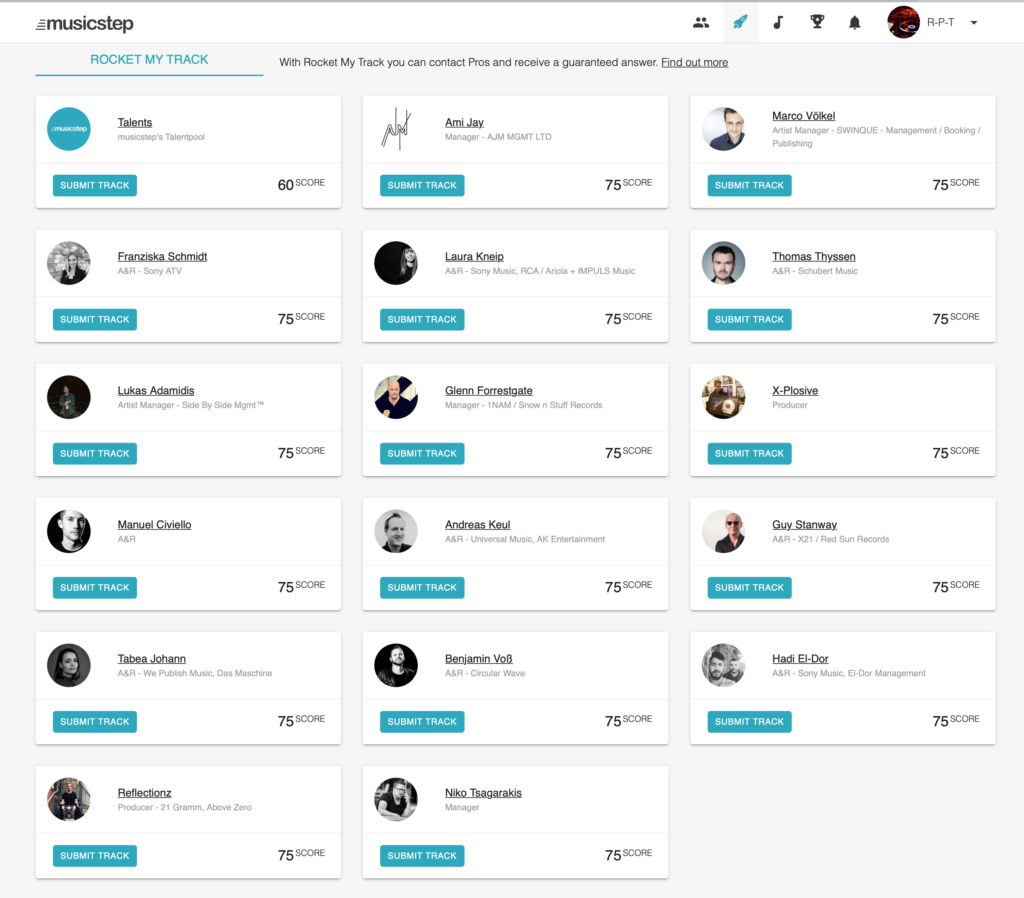 Then choose the track you want to submit. There are certain requirements you have to fulfill: having created feedback for other users, having reached the average score needed for the pro and having received enough feedback.
If you have not created feedback on music from other users yet, you are asked to do so. This way, all users can receive feedback on their music.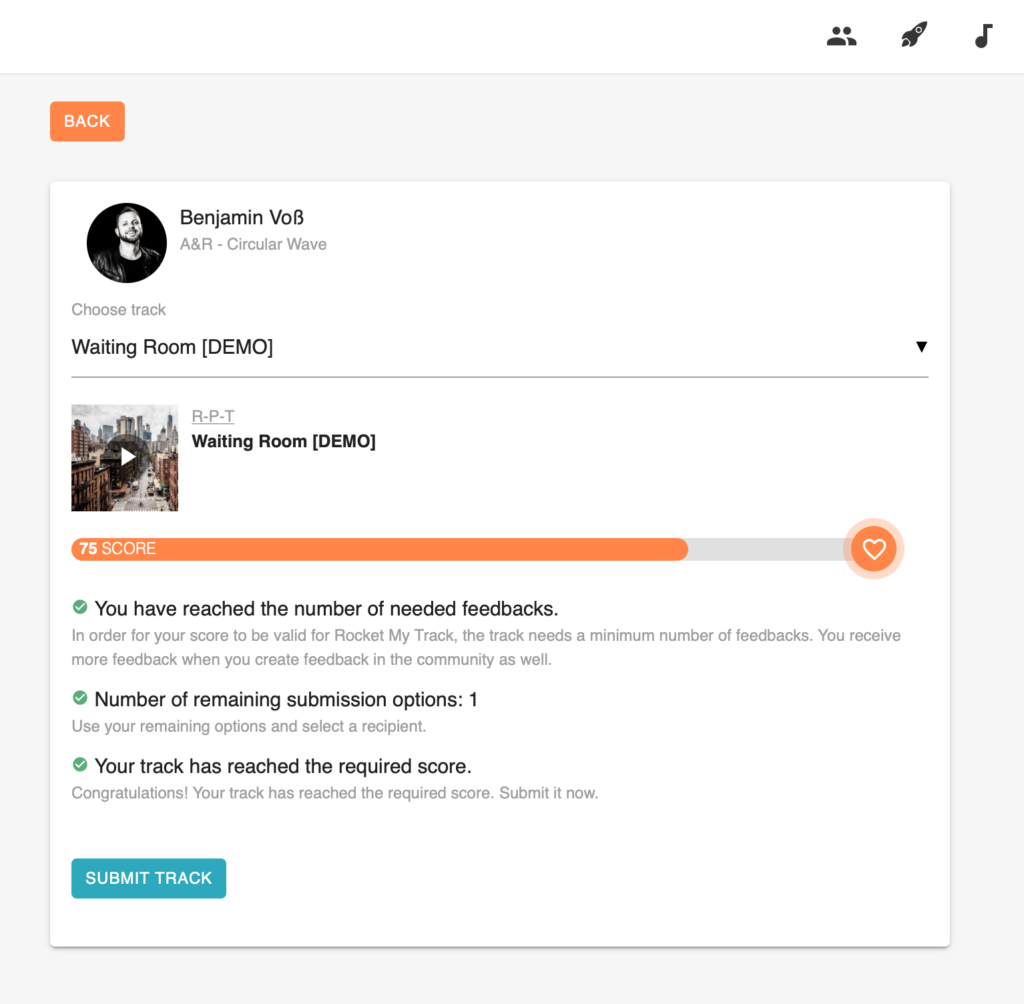 To submit one of your tracks to a Pro select the track and click "submit".
Start now. Get new insights and build a valuable network!