Meet people, buy quality, create a lasting impression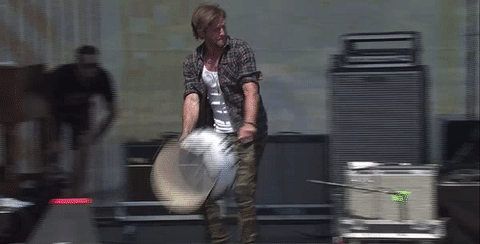 Every independent musician knows the struggle to promote his or her music. Promoting often means high costs, so finding investments that are affordable and efficient at the same time is essentiel for unknown artists. The following investments have helped me to gain new contacts in the music industry. The result were several placements on records, which entered the top 10 album charts
Use social media the right way
Yes, the benefits of social media for independent musicians are well discussed in almost every music blog. But I dont want to talk about posting rates, opt-in techniques or facebook ads. Well, its usefull of course, but for me, it just turned out as expensive and unefficient.
Use social media as a channel to contact artists and managers. Contact managers that present famous artists who are doing music in the same genre as you do. Message artists and send them your soundcloud link to present your productions. Do they repsonse to you? Few and far between! The people you want to contact have in common, that they are busy with live shows and recording sessions. How to solve this problem? Be persistent! Check out their activity on twitter or facebook. When they are online, send your message! This makes sure, your request does not get lost among the thousands messages established artists receive from their fans.
Meet people who have something to say
As I mentioned before, it is not easy to contact managers or artists via the internet. So meet them offline! Find out for which booking or management company the person you want to contact works for. If its nearby, drive there and present yourself! You have nothing to lose and in the past, for me, this approach was the most succesful one in terms of getting new contacts and possibilities. And where is the sense in spending a lot of money in facebook ads, when you have the chance to meet new people who support you and your music on their platforms for free?
Get sample packs / Instruments / VSTs
There is nothing worse to get bored by your own sample sounds. So always sourround yourself with fresh new tones that inspire you and the people around you. You can spend a lot of money buying new VSTs or sample packs, but there is also free stuff online. Check out:
freesound.org is great when you need a special sound for your prodution.
Check out the Converse Rubber Tracks Sample Library. They provide you some very inspiring material for free!
To get your creativity flowing, you should also experiment with sounds and things. For example: Convert the YouTube videos to audio and load them into your sampler. Keep in mind that you dont have any permission to use the sounds. So to avoid any copyright infringements, play around and change the sound to something new! Use filters, pitch shifts, envelopes, distortion or delays to get it done. You get the idea!
Buy quality headphones and monitors!
To make sure, your productions express their full potential, you need a great sound! Getting a great sound means that you have to mix your productions well. So, buy monitors and headphones that provide an accurate and clear impression. That does not always mean you have to spend a lot of money. Check out eBay for bargains or buy some KRK RP5 RoKits!
Create videos that make a lasting impression
Videos allow people to get in touch with the artists behind the music. If your music video is great, you increase the chance that someone shares your music so you reach more and more people. Thats why you should invest money in creative and interesting visual material. If you dont have enough to hire a videographer, ask your friends that may do you a favor. Or learn some basic video creating skills on your own – you will find thousands of tutorials on YouTube.
Thanks to giphy.com