Being a musician in lockdown is tough. Coronavirus has changed the lives of artists around the world, and they've seen their entire live schedules cancelled at very short notice. This has resulted in release campaigns being changed, albums being pushed back and at least 6 months of valuable income from performing live being lost. Over the last few months I have had multiple artists in lockdown come to me asking what to do to keep themselves active and relevant, so I've decided to share some of the successful ideas myself and the team at AJM have had…
Go live online
Social media has become a lifeline for every artist in lockdown, giving them a way to continue to perform via live stream to their fanbase. While it's not the same as playing a sold out hometown show, it has given artists an outlet. It has also served as a way to earn during isolation, with platforms that allow donations such as Only Fans, Ko-Fi and Patreon seeing a huge rise in use. 
Here's the great thing about live streaming: you don't need any expensive gear to do it. Instagram and Facebook both offer the ability to live stream directly to your artist page. So, grab your instrument and play that stripped back version of your latest single for your fans to enjoy, live from your living room to theirs.
Bonus Tip:
You could do a virtual tour. Plan a weekend where you perform on a different social media platform each day, make a tour poster and then make merch to sell for your virtual tour. The possibilities are endless!
Creative content
It has become vitally important, more so than ever before, for artists to get to grips with social media. Throughout isolation, fans have been at home relying on the internet more and more to keep them connected with the artists they love. Keep the flow on content constant, and this will give fans something to look forward to each day.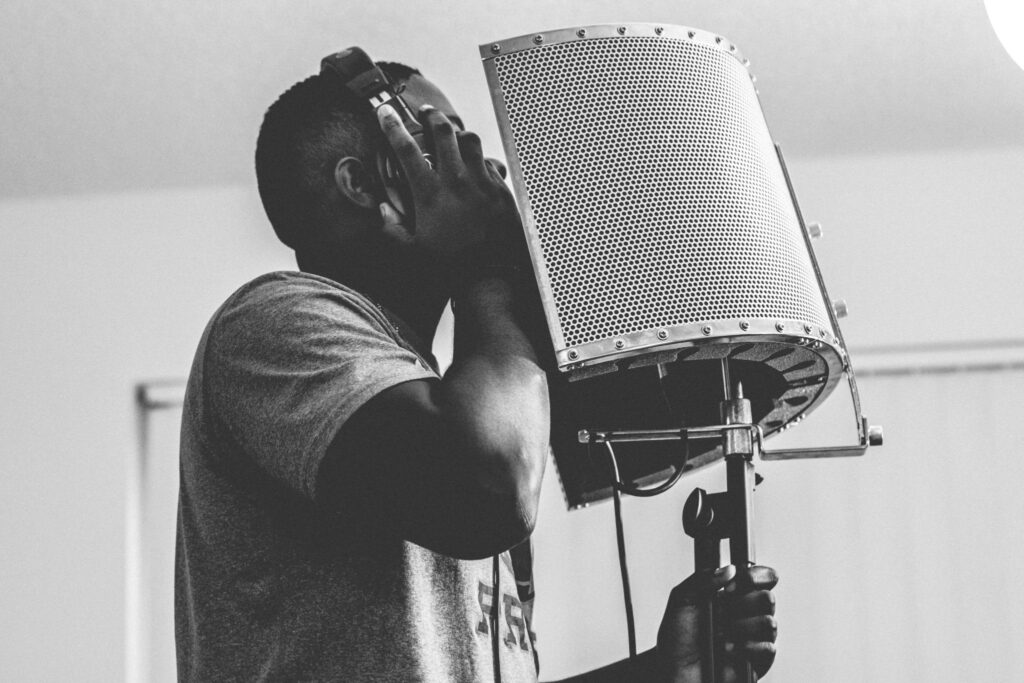 Not sure what to post? Grab a pen and take some notes:
Commit to a daily diary – talk to fans about what you're working on, or not working on if you're sitting in the sun with a beer!
Launch a weekly quiz night/cook along/live chat/Zoom songwriting session – the more you involve your fans, the more they will connect with you.
Write a song from scratch on livestream – you might end up with your next single…or, at worst, you'll have some fun with your fans!
Connect with other artists – run live interviews or write a collaboration track, the crossover between fans will be great for all artists involved.
Don't be afraid to show your hobbies and interests – give your fans chance to get to know you.
New releases don't have to stop
Just because you can't get into a professional studio doesn't mean you can't record and release a track from home. In this digital age songs can be written and recorded in a bedroom in London, mixed in Germany, mastered in Los Angeles and distributed Worldwide, all from the comfort of your own home. Don't let being a musician in lockdown prevent you from putting out new music. The most important thing to remember is, it doesn't have to be perfect. Release a lockdown EP, or an isolation album and let fans know that you recorded it yourself. The steady flow of new music and content will keep you and your fans busy. 
Click here to check out Korean musician in lockdown Crush talking to I:D about his isolation album 'homemade'

Above all, stay well and stay safe
Doing some of the ideas above will be great ways to keep your fanbase happy, but it is most important to keep your own mental wellbeing happy and yourself safe. If you don't feel like writing, don't pressure yourself. If you're struggling for inspiration, talk to a friend. If you need more support, reach out.
Here is a list of mental health charities worldwide who are there to help during difficult times: